Home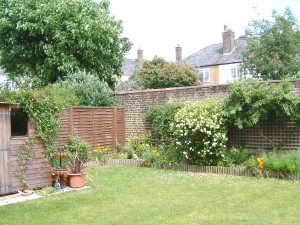 WELCOME to Wandsworth, south-west London, and to Brian Barder's website, a commentary on current political and social affairs, a blog ('Ephems'), a chronicle of family history and contemporary family doings, and a few jottings on other miscellaneous matters.
In July 2005 the website had a major makeover, with another even more major facelift in November 2008.  Both have been carried out by my resident (lately resident in Addis Ababa) IT expert and chip off my old block to whose skills in this and many other areas I pay the warmest possible tribute, informed by paternal pride.
The website also incorporates the whole of my blog, 'Ephems'.  I add new entries to Ephems fairly frequently, mostly about current political affairs, sometimes more light-hearted stuff.  Click on Ephems or Blog wherever they appear on almost every page of the website.
In addition to lots of new entries ('posts', in the jargon) in the Ephems blog, you can read the diary of a Mediterranean cruise in September 2008 aboard the newest giant P&O cruise ship Ventura, and extracts from a lethal article in the Tablet by a former British ambassador to Yugoslavia about the uncomfortable parallels between Kosovo/Serbia and South Ossetia/Georgia, a blistering letter to the government's Minister of State for Employment and Welfare Reform about the defects of our immigration policies  from former diplomat and borough Councillor, Derek Partridge CMG;  the diary of our cruise aboard P&O's giant ship Arcadia in September, 2007, with links to pictures taken at the various ports visited, including notably Venice. Earlier in that year we had returned from New York aboard the Cunard ship Queen Mary 2:  there's an account of that trip here. My spouse and family historian has written an intriguing piece about the combination of slave-owning and persecution in my own family ancestors' backgrounds, and asks who should apologise to whom for what?  There's also a vividly readable diary of a visit to Vietnam by an old Australian friend, Jill Greenwell;  a diary of our Swan Hellenic cruise in the Baltic in July 2006 (and a selection of photographs taken on it here);  and another new website page quotes a letter sent recently by an angry (British) European, a lady of mature years, to a US Congressman who has been claiming that the Europeans have no real experience of terrorism, unlike Americans post-9/11, and that this explains the decision of the European Court of Justice banning the supply of extensive information to the US authorities on all airline passengers flying to the United States — eerily ironical in the light of more recent events.
Other items on the website include a diary of our springtime week in Paris, in May 2006, with a selection of our photographs over at Flickr, here.  As of now (18 June 2010) you can see Brian's contribution to a discussion of anti-terrorism legislation on BBC2 television's Newsnight on 16 June, here.  There are also three of Brian's recent radio interviews.  He took part in a panel discussion of civil liberties in Britain on the splendid American television and radio program, Democracy Now, on which there is also an item in Ephems.  You can also still hear his BBC Radio 5 Live interview and his BBC radio 4 World At One interview, both from 2005, about the Law Lords' ruling that day that evidence obtained by torture was inadmissible in British courts, contrary to the government's assertion (but there's apparently a big mantrap buried in the judgment: listen to the interviews and judge for yourself).  All these recordings are big files and may take a few moments to download and play, depending on your connection and software.  Less seriously, you can see some of the pictures taken on our family holiday in Granada (Spain, not Grenada West Indies) at Christmas 2005.  And there's plenty of more recent, provocative and counter-intuitive stuff on the Ephems blog (see right-hand panel), including lots of uninhibited comments by others.
Jane, my wife and family history guru, has revised and brought up to date with the fruits of continuing researches her papers about her mother, Margaret Annie Wood, and my father, Harry Barder,  fascinating pieces of social history with old photographs and links to other sites and documents.  Click on either or both of these names to read them.
Please feel free to comment on anything in this website, either on the substance or on the layout and style, by sending me a message from www.barder.com/contact.   You can also of course comment at the end of (almost) any Ephems (blog) entry.  Factual corrections are especially welcome.  Spam or libel is promptly deleted.
12 November 2008 (with further minor revisions, 1 November 2009, 26 April 2011)