Celebrate the demise of Indeterminate Sentences for Public Protection (IPPs)
There are more good things in what's left of Ken Clarke's sentencing reform measures than most liberal commentators admit. The biggest and best is the promise to scrap Indeterminate Sentences for Public Protection (IPPs).  Last December's Justice Ministry Green Paper, setting out Clarke's preliminary proposals for public consultation, shrank from suggesting outright abolition of IPPs, the option preferred by almost all penal reform organisations and specialists, offering instead extensive changes in the system which would have removed many (but by no means all) of its most pernicious features.  The government's conclusions, following consultations on the Green Paper, abandon the attempt to smooth the rough edges of the IPP régime, and come out firmly for its outright abolition, promising to conduct —
an urgent review of sentencing for serious sexual and violent offenders. Consultation highlighted numerous weaknesses with the indeterminate sentence of Imprisonment for Public Protection. It has never worked as Parliament intended, creating instead a flawed system, which is not well understood by the public. We will conduct an urgent review with a view to replacing the current IPP regime with a much tougher determinate sentencing framework – which would be better understood by the public, and command greater confidence.
(For ease of reference, I have put the main passages in the government's document relevant to IPPs on my website, here.)
Predictably, the potentially controversial decision to scrap this poisonous and indefensible system is offset by 'tough' promises to impose longer sentences for the most serious crimes (defined as serious sexual and violent offences), extending the point at which serious offenders become eligible for release on licence or parole, and so forth.  Some serious offences, if repeated, are to attract automatic life sentences —  because "the public like them", according to the prime minister at his press conference to unveil the new policies.  Life sentences, with their tariffs or minimum periods of imprisonment imposed by the sentencing judge, resemble IPPs in some respects; but there is clearly a place for such sentences in the judges' armoury.  The proposal to maintain the mandatory sentence of life imprisonment for murder, regardless of the circumstances of each individual case, is disappointing and retrograde, as are the other proposed new restrictions on judges' discretion.  Various new offences are to be created, on generally unconvincing and suspect grounds.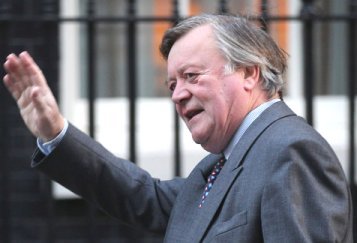 Clarke's enlightened hopes of sharply reducing the grossly bloated prison population, thereby enabling the prison and probation services to focus more intensively on rehabilitation and thus bringing down currently intolerable levels of reoffending, have been ruined by David Cameron's panicky intervention.  Once again, as in New Labour's worst excesses of illiberal populism, penal policy has been dictated and progressive measures vetoed by the Daily Mail, the Murdoch rags and the primitives on the Tory back benches.  The hysteria whipped up by a single over-casual and wilfully misrepresented radio interview has hi-jacked the entire debate on general prison and penal policy, with almost the entire media from left to right frantically arguing the pros and cons of increasing the sentence discount from the present 33% to a maximum of 50% for rapists (and incidentally all other offenders) if they plead guilty at the outset.  As Richard Garside, the director of the Centre for Crime and Justice Studies at King's College London, acidly observed in a penetrating commentary,
That so many reformists invested so much in defending and championing a minor and uninspiring bureaucratic tweak to sentencing policy says much about the state of the current debate, and signals how much needs to change.
There was a solid case for the proposed increase in the sentence discount up to 50%, but let's remember that it's a form of plea bargaining, liable to place the innocent who fear a likely conviction in an intolerable dilemma, and eroding the principle of a fair trial. Its demise falls some way short of tragedy, even though the motives for its destruction were patently disreputable, a compound of populism and timidity.
Dr Marion Fitzgerald, of the School of Social Policy, Sociology &. Social Research. University of Kent, and specialist adviser to the Home Office Select Committee, speaking on the BBC television news channel on 21 June, welcomed many of the progressive features and aspirations of the Clarke policy document, even after its savaging by the cowards at No 10 Downing Street.  Dr Fitzgerald even speculated that the 50% discount proposal might have been included with the intention of sacrificing it if necessary to the reactionary jackals so as to improve the chances of salvaging some of the document's more significant reforms.
Like several other liberal commentators, Dr Fitzgerald lamented the dismal failure of the Labour opposition leadership to give Clarke's progressive proposals the sturdy and principled support they deserved.  Instead, the shadow justice secretary and the Labour leader proved unable to rise above petty point-scoring, at one low point actually calling for the resignation or dismissal of Ken Clarke.  So much for Ed Miliband's inspiring promise, in his speech after being elected party leader, to acknowledge the shortcomings in New Labour's record on civil rights and to chart a new course in this area under his leadership.  Can he really be so intimidated by yesterday's men such as Messrs Blunkett, Straw and Reid, with their ancient shabby records to defend?
But let us accentuate the positive, for once, even if Labour's front bench can't see it (and Mr Cameron presumably hasn't noticed it).  Indeterminate Sentences for Public Protection have inflicted, still inflict, massive injustice, hardship and suffering on many thousands of people, including men and women who have completed their punishment but are kept indefinitely in prison in preventive detention, not knowing when or even whether they will ever be released; tortured by Kafkaesque conditions for possible release which can never be satisfied, frustrated by gross and inhumane maladministration of the whole system by officials who are pathologically risk-averse, more concerned to safeguard their own reputations for prudence than to act fairly and humanely in the name of justice.  The torment inflicted by this nightmarish régime on the partners, wives and husbands, children and lovers of the victims of IPPs is almost impossible to imagine.  Now at last it is to be swept away.  Many questions remain to be answered:  what is to be the fate of those currently incarcerated under IPPs?  will the parole boards be instructed to apply completely new criteria in considering applications for release after the prisoner has served his or her tariff?  will the onus for demonstrating that there is solid justification for refusing release be transferred to the parole boards, or will the prisoner still be required to prove that he won't reoffend, an obvious logical impossibility?  will prison governors be severely penalised if they fail to make available the courses which IPP prisoners are required to attend as a de facto condition for consideration for release?  will judges be allowed to continue to impose wildly inappropriate IPPs for relatively minor offences, or for notionally serious offences even where there are manifestly extenuating circumstances?  Let's hope that all these questions will be discreetly answered in a spirit of reform and justice, preferably without arousing a fresh storm of irrational hysteria on the part of the hangers and floggers in the murkier reaches of the media and the reactionary elements in both the main political parties.  Which reminds me:  where were the LibDem coalitioners when an embattled Ken Clarke badly needed them?  Nowhere to be seen; silent, invisible.
Amid the wreckage of an enlightened justice secretary's aspirations for radical reform of a seriously defective penal system, it's just possible to discern at least one flickering flame of hope.  IPPs are to be a thing of the past.  As Mrs Thatcher would probably not have said, Rejoice!
Brian