Damian Green MP, the mole, the police and the law: a discussion
In a recent post on a number of current issues, I mentioned my belief that the police had been justified in arresting Damian Green MP for questioning, and searching his parliamentary and other offices, for evidence about the official material which a mole in the Home Office had been leaking to him without authority for a period of some two years.  I also suggested that the Speaker and his parliamentary officials had been right to permit the police to pursue the investigation in the way they had done.  These views triggered an exchange of sometimes lengthy comments and responses between Chris Vine (CV) and myself (Brian) which seemed to me sufficiently meaty and informative (at any rate in regard to Chris's contributions) to warrant reproduction in a new post.  Chris agreed and here it is.  Chris's comments are in upper case;  my responses in italics.

CV: T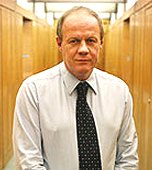 he question whether it was right for Speaker Martin through the Serjeant at Arms to allow the police to search premises, examine computer systems and remove articles of Parliamentary as well as private property from offices in the Palace of Westminster is open to debate. Or at least, I think it is open to debate whether a search warrant could have been issued for entry into the House in order to do so, were consent not given, so far as it were to involve seizure of property of the House (seizing its computer systems for example could bring its business to a halt and they are analogous to its papers).
However it was plainly wrong (in my view) for the police to invoke the old common law offences of misconduct in public office and conspiracy merely because the statutory offences in section 2 of the Official Secrets Act 1911 had been repealed and replaced by more restrictive offences in the Official Secrets Act 1989 (the long title of which was "An Act to replace section 2 of the Official Secrets Act 1911 by provisions protecting more limited classes of official information"). The idea of the 1989 Act was to protect whistle-blowers up to a point – the line being drawn where the leak might be damaging within the terms of the 1989 Act. (The object was also to remove a public interest defence in the 1911 Act which worked against the prosecution in the Clive Ponting case).
In order for official information to be protected under the 1989 Act as an official secret, normally it has to fall into one of the categories that could give rise to an offence under that Act, that is to say security or intelligence information, defence information, information concerning international relations, foreign confidences, information which might lead to the commission of crime, and information obtained under the special investigation powers in the Interception of Communications Act 1985 and the Security Service Act 1989. In addition the disclosure normally has to cause harm to the UK or its interests as set out in the Act for the category in question, or (broadly) it could reasonably be believed that harm could occur.
If a civil servant were improperly to pass other (unprotected) information to, say, a journalist or member of Parliament, that is not to say that the civil servant concerned would not have breached the terms of his or her appointment as a civil servant and be liable to disciplinary action and dismissal (he or she would be likely to be dismissed and might suffer other civil sanctions), but that is a civil rather than a criminal matter.
The information obtained by Damian Green was not protected as an official secret by the 1989 Act. In my view it was quite wrong to circumvent the explicit purposes of and restrictions in the 1989 Act by instead relying on the common law offences of conspiring and committing misconduct in public office. A jury would almost certainly have been of the same opinion, and it is that conclusion which persuaded the DPP not to go ahead. Parliamentary democracies with entrenched human rights do not need to reach into their bag of old common law offences of uncertain scope when a statutory provision dealing with that area has already spoken. It is pretend democracies, outright tyrannies and failing governments which do that.
Brian writes: Thanks for this weighty comment. I understand the points that you make. But wasn't the situation at the time of the arrest and questioning of Damian Green and the search of his office that neither the Home Office nor the police had any means of knowing what other material the mole had been leaking to Green in addition to the material whose leaks they did know about? It seems to me that it was legitimate to try to discover whether the mole had also been passing over information which was protected by the Official Secrets Act, even as amended or replaced by the 1989 Act, and that questioning Green and searching his office computers and papers was the most promising (indeed perhaps the only) method of finding out the answer to that rather important question. You'll remember that the home secretary at the time was stressing that a lot of very sensitive material touching on national security passed through her private office (where the mole was working) and that since the leaking was so systematic and had been going on for more than two years, there was a natural fear that some of this national security material might well also have been leaked, in which case the OSA, 1989 edition, would have come into play.
I also think you're possibly being a little hard on the police when you say that "it was quite wrong to circumvent the explicit purposes of and restrictions in the 1989 Act by instead relying on the common law offences of conspiring and committing misconduct in public office", when in fact they didn't charge anyone under either offence, and presumably couldn't have chosen between the common law offence and the 1989 OSA until they had searched Green's office and questioned him. If they cited the common law offence as the one under which they were carrying out the arrest and search, that was presumably because at that stage they had no evidence to support a charge under the 1989 OSA although they must have thought it possible that by the end of the day they would have found some, in which case they could have charged him under the more serious offence. As I said in my post, the DPP made a point of saying publicly that his decision not to charge Green or the mole was not to be taken as meaning that no offence had been committed. The assessment that any jury would have been reluctant to convict Green (of either the OSA or the common law offence) surely just acknowledges that the media (naturally!) had represented him as a great hero and victim and that whistle-blowing is generally represented in the media as a very brave and heroic act, reflecting the media's vested interest in encouraging civil servants to betray their elected bosses by leaking stuff which makes a good story. A refusal to convict probably wouldn't have meant any more than that. But it made it pointless to charge either of the two conspirators people concerned.
CV: I am sorry for the further great length of this but I think what you says needs a further response.
Although not in the end charged, Damian Green was arrested on 27 November 2008 for "aiding and abetting, counselling or procuring the alleged offence by Mr Galley [of misconduct in a public office] and also on suspicion of conspiring with Mr Galley for him to commit misconduct in a public office". The police also executed a search warrant with respect to his home in connection with these offences on arrest at his home.
On your particular defences for the police, I don't think that it is right (if that is what they were doing) to arrest and search on suspicion of the superseded common law offence merely as a "make-weight" in the hope that they may find evidence of an offence under the 1989 Act, nor do I believe that a fear that "if we don't catch him soon, then he might leak protected information relating to national security" washes except in a Mugabe or Putin-like world. That seems much too close to me to the "you don't need to worry if you're not guilty" approach to human rights, or predictive guilt for an uncommitted crime.
Otherwise there is a great danger that the police could in effect be used to carry out leak investigations for the civil service in cases where everyone knows the 1989 Act will not bite.
The fact of the matter was that all the information which was leaked to journalists and Damian Green, and which the police were investigating, were embarrassing for the Home Secretary rather than having any security implications. What alarmed the Home Office was the continuous nature of the leaks and the fact that it made running the Department very difficult. These are good reasons for catching and sacking the individual concerned. They are not good reasons, I submit, for arresting and carrying out a 12 hour search of an MP's (or anyone else's) house on vague common law offences because they knew that the leaks did not fall within the classes for which statutory offences had been explicitly provided by Parliament in the 1989 Act. At the end of the day unfortunately I think this was a Home Secretary and a then Assistant Police Commissioner out of their depth.
As an aside (it doesn't go to the principle of my point) the Commons Home Affairs Select Committee's report found that civil servants "exaggerated" the seriousness of Home Office leaks which led to Mr Green's arrest, possibly out of "frustration" at the situation and that it had been "unhelpful to give the police the impression that the Home Office leaker had already caused considerable damage to national security".
In any event, I do not believe that the police were, as you suggest, seeing if they could find evidence to make the statutory offences stick because they did not have any leaks to consider which could have engaged the statutory offences. What the DPP was considering was whether to prosecute for the common law offence and what the police were doing was investigating whether there was sufficient evidence to forward the file to the DPP with that in mind. I accept on this that the DPP is on your side in the limited sense that he was willing to run with the common law offence as an object of consideration, as in his decision he said this:
"30. I have concluded that there is evidence upon which a jury might conclude that there was damage. The integrity of the Home Office arrangements for handling restricted and/or confidential information was breached. That caused damage to the proper functioning of the Home Office, which was exacerbated by the prolonged period of the alleged leaks, the on-going relationship between Mr Galley and Mr Green and the sensitivity of the material to which Mr Galley had access. One of the principal concerns at the Home Office was that whoever was responsible for the leaks in question may have had access to Ministerial papers and that there was a potential risk that highly sensitive material relating to national security might be disclosed. This damage should not be underestimated and once the pattern of leaks was established in this case, it was inevitable that a police investigation would follow.

"31. … But, it is important that a breach of duty that might best be considered as a disciplinary matter should not be elevated to a criminal offence simply by virtue of the fact that the person leaking the information is a public official. Thus there is a need for an intense focus on any additional damage actually or potentially caused.

"32. In this case, I have concluded that there is little evidence of any additional damage caused by the leaks in question. The documents leaked undoubtedly touched on matters of legitimate public interest and Mr Green's purpose in using the documents was apparently to hold the government to account. The extensive coverage of the issues by the national press, along with comments from Government and Opposition sources is evidence of this.

"33. The information contained in the documents was not secret information or information affecting national security: it did not relate to military, policing or intelligence matters. It did not expose anyone to a risk of injury or death. Nor, in many respects, was it highly confidential. Much of it was known to others outside the civil service, for example, in the security industry or the Labour Party or Parliament. These examples are not an exhaustive list of the types of information that may be damaging for the purposes of the offence of misconduct in public office.

"34. The threshold for criminal proceedings in such circumstances is particularly high, bearing as it does on the freedom of the press to publish information and ideas on matters of public interest. I have reviewed the leaked documents and all the other evidence available as a result of the investigation by the Metropolitan Police Service, in accordance with the Code for Crown Prosecutors. Having done so, I have concluded that, notwithstanding the evidence upon which a jury might conclude that there was a clear breach of duty by Mr Galley and the evidence of damage to the integrity of arrangements of handling restricted and/or confidential information within the Home Office, the overall evidence of damage in this case is not capable of meeting the threshold necessary for the institution of criminal proceedings."
I think the DPP was being too kind to the police, and simply wrong in saying that after a pattern of leaks was established, "it was inevitable that a police investigation would follow". Parliament had in the 1989 Act set out the classes of case which, by virtue of their potential damage to the national interest, it considered might justify criminal rather than civil sanction, and the police should stick to it. Interestingly, his description of the classes of case that the common law offence would engage in practice are nearly identical to those of the statutory offence anyway. Well, to give the DPP the benefit of every doubt, possibly a police investigation may be inevitable, but arrests and the execution of search warrants should not be. If I were DPP I would probably have said the same in my decision, because DPPs do not want to be seen to be putting the boot into the police on difficult issues having political ramifications, but I cannot believe the DPP meant it except in that limited sense.
Any defending Counsel would pretty well guarantee to his client that he could secure an acquittal on a common law official secrets prosecution on information not in fact protected under the 1989 Act. The DPP knew that.
Incidentally, the common law offence should not be regarded as "lesser". Unlike statutory offences, which always specify a maximum penalty, common law offences are punishable on indictment by unlimited fines and unlimited (ie life) imprisonment.
Post scriptum: Some leaks are in the national interest. Some brave senior civil servants leaked information on the preparedness of the nation for war (or lack thereof) to Duncan Sandys and Winston Churchill faced with an incompetent Neville Chamberlain, eventually leading to Chamberlain's downfall and a very close run thing on whether the country was to be invaded or not. Duncan Sandys MP himself showed particular courage, being interviewed by the Attorney General on the matter and being given an opportunity to defend himself in the House. His house was never trampled upon nor was he arrested.
Brian writes: Chris, I wouldn't venture to question what you say about the law; and anyway there's much in your comment that I unreservedly agree with. I would just point to paragraph 30 of the DPP's statement, which you helpfully quote, as being to my mind the nub of the matter, even if he got cold feet in other parts of the statement. I'm probably influenced by having spent more years than I care to count as a public servant, handling large amounts of official information of which much was highly sensitive, conscious always of my duty of confidentiality as an unelected civil servant or diplomat to my democratically elected political masters. Perhaps as a consequence of this background, I see much more justification than you do for the fear and suspicion that a mole at the very heart of the Home Office (in the Home Secretary's private office), necessarily having access to vast amounts of highly sensitive information bearing on national security, terrorism, crime, the operations of the Security Service, and other such matters, and eventually known to have been systematically betraying official information on a large scale to a political adversary of the government on the opposition front bench, might well have been committing offences under the Official Secrets Act. No-one could have known at that stage how much or what kinds of information the mole had been passing on in addition to what he was known to have passed to Damian Green. No-one could even have been confident that he had not been leaking much more sensitive material to others besides Damian Green. Such a fear and suspicion in such murky circumstances seem to me to have been entirely reasonable; and not to have taken all reasonable steps to find out whether or not they were well founded would have been quite irresponsible. Against that background I don't think it's right to call the questioning of Damian Green or the searches of his offices and home "a fishing expedition": nor do I think it was improper to conduct them under the umbrella of a suspected common law offence or offences, since the evidence then available didn't warrant action under the OSA, and to have acted under the OSA would rightly have been regarded as excessive.
I further venture to question your condemnation of the resort to the common law as a crafty and improper way of evading the limitations of the 1989 Official Secrets Act. AFAIK, the 1989 Act didn't repeal or replace the common law offence of misconduct in a public office in the context of the unauthorised leaking of official information, nor could it have rendered it inoperative. There's a spectrum, surely, of leaking offences, ranging from giving away top secret nuclear weapon secrets to an enemy power at one end, to sending a copy of a junior minister's appointments diary to a newspaper in a plain brown envelope at the other. The OSA since 1989 covers only a limited section of that spectrum, but it can't mean that the rest of it is now open season: nor that the law now gives carte blanche to any old official to pass on bits of official information to the press, or the opposition, or indeed his teenage son, whenever the fancy takes him, so long as it isn't information protected by the OSA, and without regard to the wishes of ministers and senior officials regarding the release of the information in question, including its timing.
There's another highly relevant point here. It's not just the contents of the information that may or may not be intrinsically damaging if published or put into the wrong hands: it's the fact of an official having claimed the right to act in accordance with his own judgement and impulse, and in so doing having overridden the right of ministers to manage their own official information. This undermines ministers' trust in their officials, which in turn inhibits frankness in relations between ministers and officials, which in turn degrades the quality of the advice that ministers receive from officials. The consequence is a coarsening of the quality of government which is damaging to every one of us. I strongly believe that we need the common law offence, or something like it, to protect us from the wholesale unauthorised betrayal of official information that would in effect become lawful if the common law offence were to be allowed to fall into abeyance. To decide that such a serious and harmful denial of duty should be dealt with as merely a disciplinary matter for the department concerned to deal with, almost on a par with taking sick leave to go and watch a test match at Lord's, is seriously to underestimate its gravity and potential harm. The likely difficulty of securing convictions in a climate of admiration of so-called whistle-blowers and the prejudices of a self-interested media is surely neither here nor there. There's a lot of sympathy for Ronnie Biggs, but no-one's suggesting that robbing trains should be made legal.
Finally, I of course agree that some leaks, in special circumstances, are in the public interest to such an extent that the public interest in publication of the information clearly outweighs the harm that all unauthorised leaking is bound to do. I'm surprised that you didn't quote as an example of this the unauthorised and probably illegal sale of the information about MPs' expenses to the Daily Telegraph. You may remember that the hapless Speaker Martin was initially fulminating about this mother of all leaks, preparing to call in the police to track down the villainous leaker, and generally trying to treat the leak as the scandal rather than the facts about the conduct of MPs which it revealed. Presumably someone took him on one side and explained that if the leaker in this case were to be identified, he would probably be carried shoulder-high through the streets of London to acknowledge the cheers of the populace; and that persuading a jury to convict him of any offence would be like persuading a jury to convict Diana, Princess of Wales, of having committed adultery (still, I seem to recall, technically high treason in the case of the spouse of an heir to the throne). The jury system is a useful safeguard for the occasional, very rare, case where a leak is the only available way of exposing wrong-doing on a significant scale. But that's not a good reason for discarding a generally sound and necessary law.
CV: We can agree to disagree but three (short) responses to finish on.
First, I agree that governments must govern and departments of state must be able to rely on officials being able to give confidential advice to Ministers. Public administration would suffer severely were that not the case. I have no problem at all with the confidential Ministerial advice exclusion in the Freedom of Information Act 2000. But that does not mean that any leak outside the classes determined by Parliament should comprise the commission of a criminal offence and that anyone in the country should be subject to the issue of search warrants against them. The Home department can carry out their own leak inquiry and sack the miscreant, which they did.
Secondly, the general rule on the prerogative and other natural powers of the Crown is that where a statute makes provision in an area in which those natural powers formerly operated, then it suspends or impliedly repeals the natural powers (AG V De Keyser's Royal Hotel [1920] AC 508), although there is some theoretical debate about which of those two applies. You are right that this does not generally apply to common law offences, which probably says something about the underlying assumptions behind our legal system. The thinking on offences seems to be to rely on the common sense of the prosecuting authorities, which in the end prevailed. But I put this to you, to which frankly there can be no answer: what is the point of Parliament legislating on the particular area of official secrets, following the Clive Ponting case, if the prosecuting authorities can simply ignore that legislation and go back to their old ways in any case (such as the Galley one) where they find it doesn't suit their purposes? It is not that the Galley case was peripheral to the 1989 Act and caught by a side wind – it was precisely in point.
The police have in any event learnt their lesson. The official in the Fees Office of the House of Commons who provided MP's expense claim records to the Daily Telegraph was also committing a common law offence, and one that was apparently done in exchange for payment. The Speaker referred it to the Metropolitan Police. They said that were not going to get involved and the Speaker should treat it as a civil matter.
Thirdly, have the Home office found that their powers of obtaining information in a leak inquiry are too limited in cases of relatively low level but systematic leaking so that they would like to tap into the powers of the police under the Police and Criminal Evidence Act 1984 whenever there has been a leak? If they have, do it properly and put a Bill before Parliament to get more powers or to amend the 1989 Act. I just cannot buy the dangerous argument that it was OK for the Home department and the police to do what they did because Galley might have been leaking or about to leak protected information. If the Home department were not even able to show any "reasonable suspicion" within the meaning of PACE (which is all that is required and not a difficult burden to discharge) concerning an OSA offence then back off. Do we believe in the rule of law or not?
Brian writes:  Thank you. My only comments on this, which don't I think amount to disagreements, are that (i) I'm sure that the home office, at some stage in the Damian Green affair, supported its decision to call in the police by explaining that they lacked the resources to carry out a proper investigation into the two years of systematic leaks themselves — which I must say is a relief to me: the last thing we want is a home office in-house secret detective agency, accountable presumably to no-one!, so I hope they won't ask parliament for investigatory powers and resources; and (ii) I would have expected Parliament — meaning in practice the government, I suppose — to make its intentions explicitly clear if by restricting the scope of the Official Secrets Act it also intended to legalise all unauthorised leaks of official information not covered by that Act. Since it didn't do so, I would have thought that the implication was that the position on all such information remained unchanged, i.e. covered by existing common law. Oh, and (iii): I don't think we can extrapolate any general conclusions from the refusal of the police to agree to investigate and possibly to prosecute the leaker of the MPs' expenses information to the Daily Telegraph, even for money. They must have known that to do so would make them a laughing-stock, given the state of public opinion and the almost universal view that if ever there was a justified blowing of a whistle, this had to be it. It would surely be unsafe to deduce from this that the police will refuse to take an interest in some future case of a house of commons official selling information of a different kind to the media where there's no obvious public interest defence. But I promise not to interpret your silence in response to these comments as implying your agreement!
CV: Yes, we don't disagree on too much. On "the last thing we want is a home office in-house secret detective agency", we already have one – MI5. It reports to the Home Secretary and although I have no personal knowledge (if I did I imagine I could not say anything), I have always assumed that it carries out civil service leak investigations and does things like positive vetting. With MI6 (SIS) and GCHQ, which report to the Foreign Secretary, and the Defence Intelligence Staff (I think they are MoD), it forms part of the UK Intelligence Services.
I don't have any problem with MI5 existing. It is politically accountable even though not much is said about it, probably more so than in many other countries. That's fine by me.
CV: Afterthoughts: There are legal issues arising about the lawfulness of arrests and searches, particularly in Parliament, but at the end of the day it is a matter of judgement about whether what the police did is right in its broader sense rather than its legal sense.
IThere are two further points to be acknowledged and which probably need to be made here. The first, which you raised, and with which I agree, is that strictly speaking the common law offence of misconduct in public office still exists so on a technical level the police did not act unlawfully with respect to Mr Galley in respect of the arrest on that ground (as to Mr Green see further below). I think they acted wrongly in the broader sense for the reasons I have given and will not repeat here, but not unlawfully in the sense that they could be sued for it. (As an aside, I think the House or Lords would revisit the rule that statutory offences do not impliedly suspend or "shadow out" common law ones on the same matter were it ever to get there in a stark enough case such as that of Galley, but the Galley case would not get to the House of Lords as in the unlikely event of a prosecutor proceeding with such a "shadow" charge there would never be a conviction by a jury to be appealed.)
The second is the conspiracy charge against Mr Green. Conspiracy is another common law offence which raises my hackles. One feature of conspiracy is that it can be an offence to agree with someone to do something which is not an offence. Conspiracy to do a civil wrong, such as to break a contract, including a contract of employment, is also an offence. It was precisely that offence (from the, in my view, arbitrary and pre-democratic common law bag of tricks) which was employed against the early trade union movement and which sent the Tolpuddle Martyrs away to lands afar. If you are keen on common law offences you could therefore justify the arrest of Damian Green on the basis that OK, he had not been conspiring to commit an OSA offence, but he had been conspiring (so the Home office said) to commit another conspiracy recognised by the law, that concerning the "shadow" offence and the civil wrong of Mr Galley breaching the terms of his appointment.
I answer that in two ways. First, on the factual ground that there was no evidence to support the Home office's suggestion to the police that rather than Mr Green being just a regular and happy recipient of leaked information (which would not comprise a conspiracy) he had been "grooming" and "positioning" Mr Galley to leak information (which might). Mr Galley had been arrested and questioned some time in advance of Mr Green's arrest and he denied such "grooming". This suggestion appears just to have been an invention born of the Home Office's
frustration about the leaks. The investigation of Mr Green's computers and papers revealed no evidence of such grooming.
Secondly, I object to the use of the conspiracy offence in this way on the policy ground I have mentioned above, and I deprecate it in the Galley/Green case in particular because it appears to have been a Home Office invention to persuade the police to take the case on. But I concede that those taking your point of view have a better argument with the conspiracy charge (or non-charge) than the basic "misconduct in public office" non-charge.  [CV]
_________________________________
Brian