Federation for Britain: yet another puff
Assiduous readers of this blog, if they exist, will remember my occasional campaign for Britain to go the whole hog with a federal system that would guarantee full Home Rule (resonant phrase: absit omen!) not only for Scotland but also for England, Wales and Northern Ireland, answering the West Lothian question conclusively and logically as well as resolving many other anomalies in our present inchoate and chaotic constitutional arrangements. In a blog post last February, following the publication of a letter of mine on the subject in the Independent, I tried to answer some of the objections and queries raised to and about the federal proposal and included links to earlier pieces that I have written on the subject.
Now an uncharacteristically silly piece in the Guardian by Geoffrey Wheatcroft has spurred me to have another go, with a letter to that newspaper of which an only slightly garbled version has been published there this morning. For the record and whatever it's worth, here is the full text of what I originally wrote to the Guardian:
Sir, Geoffrey Wheatcroft's solution to the Scottish problem (A union of crowns is the only remedy for devolution, 11 April) endorses the SNP's policy of full independence for Scotland under the same Crown, in effect putting Scotland on a par with Australia or Canada, and abandoning devolution. (Like the SNP he also implicitly assumes that Scotland would be automatically admitted into the EU, an assumption worth questioning.)

But, contrary to the article's heading, this is not the 'only remedy for devolution', nor the best. It neglects to cater for Wales, Northern Ireland or indeed England (the only part of the UK without its own parliament or executive). The 'problem' with devolution is that we don't have enough of it. We have sleep-walked half-way into a de facto federation of the four nations but are inexplicably scared to go the rest of the way. We need a parliament and government for England on a par with those already created in the other three national capitals, exercise by right of all internal powers (education, health, crime, security, etc.) by the four nations, and the Westminster parliament and government taking responsibility only for matters affecting the whole country, mainly foreign affairs and defence. This answers the West Lothian question at a stroke, gives full internal self-government, free of interference from Westminster, to Wales and Northern Ireland as well as England and Scotland, avoids the wasteful duplication of the paraphernalia of complete independence by both Scotland and the rest of the UK, and gives us a federal system of the kind that works well for the Americans, Australians, Swiss, Germans and many others. Why is British democracy supposed to be so defective that federation can't work equally well for us?

Yours sincerely
Brian Barder [etc]
Of course the federal proposal raises very many questions, many of which have been asked and (I hope) answered in earlier posts here and in comments on them: eg here, here and here (and more links in each of them). So I trust that I may be forgiven if I don't go over all that ground yet again in reply to any comments here.
In particular I hope, almost certainly in vain, that my Guardian letter won't trigger another battering from the Little England brigade in further Guardian letters, comments in Ephems, and letters and leaflets through my letter-box. Too many of the authors of these are interested only in getting an English parliament, and in many cases don't give a damn about Scotland or the rest of the UK, or about preserving the Union while satisfying the legitimate aspiration of the four nations to run their own affairs, or how best we can all live together under a sensible constitution that will endure for the next few generations: i.e., a federation. As I said in a post earlier this year,
…embarrassment at some of the excesses of the English nationalists — right-wing extremists in many cases, Europhobes and Scotophobes, xenophobes into the bargain, true Little Englanders — should not be allowed to divert the debate; nor should the noisy wavers of the England flag be permitted to hijack the argument about the need for a true federation, one which should appeal above all to small-l liberals and internationalists of all the mainstream parties.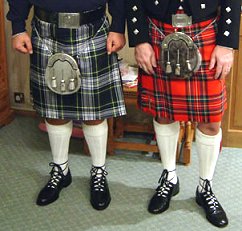 I have no Scottish blood or other connections, as far as I know, but I do have several much valued Scottish friends of long standing, and I would regard the secession of Scotland from Britain as being almost like the amputation of an arm or a leg. To change the metaphor, Scotland is an indispensable ingredient in our national casserole, which will become dull and flavourless if that ingedient is removed. Federation, and only federation, will give us the best of both (or all possible) worlds.
Brian