It ain't over till the well-built lady sings*
I lay no claim to expertise on the subject of opera, although there are several operas that I very much enjoy, notably those of Mozart and Richard Strauss, and of the latter Der Rosenkavalier most of all. I can't afford to go and see, or hear, the current production of Rosenkavalier at Glyndbourne, but I've been fascinated by the fracas over the reviews in some of the UK broadsheet newspapers which have made unpleasantly personal remarks about the young Irish mezzo soprano Tara Erraught,  playing Octavian in Strauss's masterpiece.  All the critics have been full of praise for Ms Erraught's beautiful voice and brilliant singing, but the praise has been marginalised by several distinguished critics' ungentlemanly allusions to the her figure and stature (or lack of it),  calling her "unbelievable, unsightly and unappealing" (The [London] Times) "dumpy" (The Independent) and with an "intractable physique" (The Daily Telegraph). Andrew Clark in the Financial Times wrote: "Tara Erraught's Octavian is a chubby bundle of puppy-fat." The Guardian described her as "stocky".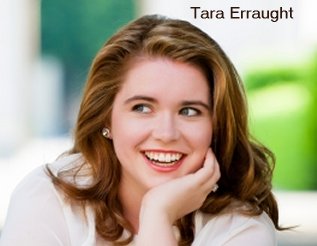 For the sake of the operatically challenged who are not familiar with Rosenkavalier, Octavian, the character being played by Tara Erraught at Glyndbourne, is a handsome youth (written for and played by a woman) who's having an affair with an older woman — and who at a certain point in the action has to be disguised as (guess what) a girl. (The McGuffin of a girl playing the part of a boy who gets dressed up as a girl is of course familiar from Shakespeare through many other operas down to pantomime.)  In modern times Octavian is generally played by a tall and athletic young woman singer who can reasonably plausibly pass herself off as a teen-age boy.
Other opera singers, mostly female, have sprung to Ms Erraught's defence, denouncing her critics' references to her physique as sexist, offensive, irrelevant to what they say should have been their sole concern (the quality of her singing), and on all these gounds illegitimate.  One of the offending critics has apologised; others have rejected the charges against them on the grounds that the unsuitabilty of an actor (whether male or female, singer or not) for his or her role represents poor casting and thus a proper subject of discussion by professional critics.
Rarely without an opinion on current controversies, I expressed mine in my usual manner, namely a letter to the Guardian, which published it on 24 May:
Cruel aspersions cast by music critics on the physical appearance of an opera singer are contemptible, like any other cruelty (Disgust in opera world at 'sexist' criticisms of soprano star, 21 May). But some singers who have denounced the critics overstate their case, claiming for example that opera's magic "is not about lights, it is not about costumes, it's not about sets, it's not even about sex or stature … It is all about the human voice … opera is all about the voice" (open letter by Alice Coote).

If that were so, there would be no point in training opera singers to act as well as sing, or in mounting productions in which not only the music and singing but also the acting, sets, costumes, lighting, and the audience's ability to identify the performers with the characters they play, all contribute to the impact of the event. If those other ingredients really counted for nothing, an audio CD or a concert performance would be just as satisfying as a staged production, which they obviously are not.

All these ingredients are legitimate subjects of comment and criticism by music critics, provided that they express themselves in civil language not calculated to leave lasting scars on the object of their remarks. If the (fictitious) one-legged Dudley Moore had been successful in his famous audition for the part of Tarzan, his physical unsuitability for that part would surely have been a legitimate subject of comment, regardless of the film's merits.
Brian Barder
London
The controversy rages on.  I wonder whether it is causing a spike or a slump in demand for tickets to Glyndbourne?
*http://en.wikipedia.org/wiki/It_ain%27t_over_till_the_fat_lady_sings
Brian