Kamm on Lebanon: full marks
Oliver Kamm's Guardian article today (18 August) gets it right first time, and should be compulsory reading for all those who have been berating Tony Blair for not having demanded an immediate unconditional cease-fire from the first day of the Israeli counter-offensive. The only additional point that Kamm omits is to expose the fallacy which assumes that if the British government had 'demanded' a cease-fire, a cease-fire would immediately have taken place. In fact it's hard to see how such a demand could have affected events on the ground in any way.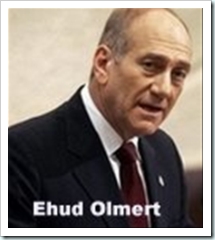 I realise that Mr Kamm's views are sometimes controversial (and that this is an example of that). But being controversial doesn't make them wrong.
Those who have posted dissenting comments on earlier Ephems items here — and in doing so have often opened up informative and challenging debate — may be assured that their silence on this item will not be taken as indicating their agreement. If you feel like continuing these discussions I suggest that you do so by adding comments to the earlier item on 'Who won? No-one, yet'. Comments on specific points in Oliver Kamm's piece are of course welcome either here or on the Guardian's Comment is Free blog where the Kamm article also appears.
Footnote for nerds: this is the first post that I have written in MS Windows Live Writer (Beta), an editor or virtual word processor specially designed for writing and uploading blog entries. It's easy to download, install, and (so far) use. Hat-tips: Owen's blog (how did you guess?) and Jack Schofield's Newsbytes in Technology Guardian of 17 August 06.
Brian