London mayoral election: even if you like Ms Benita, vote 1. Ken to beat Boris (with two updates, 10 April)
The election for London mayor is a dismal affair. It seems inevitable that either Boris Johnson (Conservative incumbent) or Ken Livingstone (his Labour predecessor) will win, but neither is an attractive candidate, both carry a lot of baggage, and both have run more or less distasteful campaigns combining crude pork-barrel promises and ugly personal vilification each of the other. The Labour Party blundered in allowing Livingstone to run again:  many Londoners see him as well past his sell-by date and it's most unlikely that he can dislodge the vaguely charismatic and amusing Boris.  Boris hasn't turned out to be the catastrophe as mayor that many of us predicted, having averted disaster by doing very little indeed, sounding as vague and lazy about details of policy now as when he first stood for election.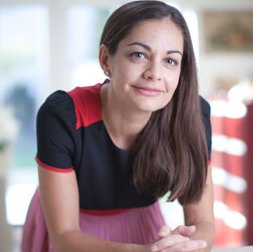 A new, youngish (well, 41), attractive, independent candidate is suddenly and belatedly beginning to attract more interest.  Siobhan Benita is a former civil servant who has left a quite impressive career to run for mayor of London.  Her only backer of any note is Sir Gus (now Lord) O'Donnell, former head of the civil service and cabinet secretary, with whom she worked during her civil service career.  She is due to release her manifesto tomorrow; so far the only elements in it that we know about are worthy but unexciting.  Nevertheless, such is their widely shared dislike of Messrs Johnson and (especially) Livingstone that already several of my politically savvy friends and family have announced that they intend to give her their first preference votes.
The yearning for a fresh face at Greater London's City Hall is totally understandable, and the general mistrust of professional politicians feeds it.  But a first preference vote for Siobhan Benita is not so much a political act as a gesture, which has political consequences that may not be what her supporters intend.  It's virtually inconceivable that she can win, having no party label, no organisation to fund and master-mind her campaign, and no record of having run an enormous and complex institution comparable with London.  She has no experience of any kind of elected office. Very few Londoners know anything about her.  No-one can tell how she would cope with the huge pressures of the job, managing a multi-million pound budget and having to stand up to extremely powerful vested interests.  In truth her candidature is not completely serious, attractive though she is in almost every sense of the word.  She may well have a future in UK politics, for which her London mayoral campaign could be a useful preparation, but unless there's a political earthquake in London of unprecedented magnitude, she's not going to win.
At present Boris Johnson has a significant lead over Livingstone and seems extremely likely to win, despite representing the party of an unpopular, deeply reactionary, incompetent and manifestly failing Conservative-led national government.  In this situation, every vote for Siobhan Benita that might otherwise have gone to Labour improves Boris Johnson's chances. I just hope that those on the liberal-left side of politics who are currently determined to make the essentially futile gesture of voting for Benita will at least give their second preferences to Labour, if only as a penance; but that should salve no consciences, since if Boris Johnson wins an outright majority in the first round, Benita's second preferences will never be redistributed and those giving her their first preferences will have contributed to a famous and wholly undeserved Tory victory.  However flawed, Livingstone is the Labour candidate. He is more concerned about London's have-nots than Boris, who seemingly couldn't care less about anything except Boris and his career.  A Labour defeat in London will badly damage Labour morale nationally and give a big fillip to Cameron and Osborne, which must be the last thing most of us want.  Conversely, if Boris were to be defeated, he would quite likely find his way back into the house of commons and become a threat to Cameron, which could usefully shake up the Tory party and British politics with it.
London is a deeply unequal city, with a huge gap between the enormously rich and privileged and the increasingly hard-pressed poor, victims of national Tory policies that place the main burden of deficit and debt reduction on those least able to bear it.  A progressive mayor can do a certain amount to protect London's most vulnerable citizens, including those who commute in and out of London to work.  Whatever his failings, Ken Livingstone is much likelier than Johnson to work to reduce poverty and inequality in London.  It's still possible that he could win.  But a surge of protest gesture votes for Siobhan Benita could make a Johnson victory virtually certain.  If you're a Londoner, hold your nose if you must, but Vote for Ken with your first (and only[1]) preference on Thursday May the 3rd!
Update (10 April):  I owe Ms Benita [sic] an apology for misspelling her name throughout the first edition of this post, and in the notification emails.  Mea maxima culpa.
Second Update (10 April):  A friend has commented privately that even for those who on balance, even unenthusiastically, prefer Labour's Livingstone to the Tories' Johnson, it can do Livingstone no harm to give a first preference to Siobhan Benita as a gesture of support, so long as the second preference goes to Ken Livingstone if and when Ms Benita is eliminated.  My initial reaction was that such a failure to give a first preference vote to Livingstone from the start would risk allowing Johnson to cross the 50%+1 line and win the election before Ms Benita has been eliminated, so that her second preferences, including those for Livingstone, would never be redistributed.  However, my unpaid numeracy adviser has persuaded me of the counter-intuitive mathematical fact that if Boris wins enough first, second and if necessary third preferences eventually to win the 50%+1 of the votes to get himself elected, it won't make any difference whether those who preferred Livingstone have given their first preferences to Siobhan Benita or to Ken Livingstone.  The only scenario in which failure to give a first preference vote to Livingstone could damage his chances of beating Boris is the unlikely situation in which Ken is himself in danger of being eliminated before the final round.  In that case, a first preference for him could keep him in ahead of someone else (say, the Green), and then he could go on to win it with everyone else's second preferences.   Apart from that, there is no way that you can harm Ken's chances by putting your favoured candidate (such as Ms Benita) first, so long as you put Ken Livingstone second.  Assuming that Ken is not going to be eliminated (except in the last round if Boris then crosses the 50%+1 line to win), then it should make no difference to his chances of being elected whether you put a minority candidate such as Siobhan first, and him second, or whether you give him your first preference.   So Labour-inclined voters can reasonably safely vote 1. Benita, 2. Livingstone, if that makes them feel better.
That is the electoral arithmetic.  The political case against voting 1. Benita, 2. Livingstone is that there is an inherent futility in casting one's first preference vote, in an election for mayor of London, for a candidate who you know can't win, and who would be unlikely to be capable of governing London successfully even if she did.  To do so would be pure, or impure, gesture politics.  It risks deluding oneself that it's possible to evade the only real choice, namely that between Ken and Boris.  Politics is very often a matter of identifying and then accepting the lesser of two evils.  As the great Saul Bellow remarked, quoting T S Eliot, 'Perhaps humankind can't bear too much reality, but neither can it bear too much unreality, too much abuse of the truth.'   The grown-up thing to do is to decide which of the two candidates with a serious chance of winning is less unsatisfactory than the other, and give him your first and only preference.  By all means also send a donation to Ms Benita's campaign fund, just to encourage her to stick at it and try again for elected office later, even if she persists in pretending that a person who actively practises politics can somehow not be or become a politician.  She might even eventually grasp the reality that if she's going to make a difference, she'll need to join an existing party — in her case presumably Labour or the Greens — and work to change and reform it from within.  It will be a pity if she wastes her talents on being a permanent lone voice.  Meanwhile, I can only repeat:  Vote 1. Livingstone, and no-one else.  It may not taste nice, but you'll get over it.
[1] If you give your first preference to either Livingstone or Johnson, it's a waste of time to cast your second or other preferences for anyone else, because it's highly unlikely that either Livingstone or Johnson will be eliminated until the final round — which means that their second, third and lower preferences will never be redistributed.
Brian