Nursing in the NHS: a scandal of our times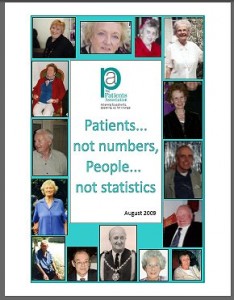 The standard of nursing in many (not all, but many) NHS hospitals is appalling.  Almost everyone has experienced, or knows friends and relatives who have experienced, atrocious and negligent treatment by nurses in NHS hospitals, including especially agency nurses.  For years open discussion of this calamitous reality has been taboo.  We value the NHS, as widespread resentment of recent attacks on it by American right-wing opponents of US healthcare reform has shown.  Hardly anyone in Britain wants to abandon the National Health Service's core principle: medical treatment available to all, regardless of income, free at the point of delivery, whether at the local GP doctors' practice or in NHS hospitals and clinics.  Much NHS treatment and many, probably most, NHS staff are first-class.  But far too many nurses are indifferent to their patients' needs, indolent, arrogant and domineering, sometimes downright cruel.  Basic aspects of patient care are often neglected because the more basic forms of treatment are regarded by qualified nurses as beneath them.  Beds and whole wards are allowed to remain filthy for days; patients sometimes go unfed and unwashed;  appeals for help in emergencies or at times of urgent need go unanswered.  Care of the old seems to be especially bad, but the old are by no means the only victims of this scandalous neglect.
One recent example of disgraceful standards of nursing in a famous London NHS teaching hospital is documented in a searing letter of outraged complaint to the relevant hospital trust from a young woman friend, a qualified psychoanalytical psychotherapist and mother, who has kindly allowed me to put the text of her letter on this website:  you can read it here.  This is an outstandingly conscientious and observant person and I can vouch without a qualm for the truth of every horrifying detail of her narrative.  Indeed I know that some of the things she witnessed and experienced in hospital were even more horrendous than those described in her letter.
There is ample evidence that this is by no means an isolated case.  A recent report on nursing care by the Patients' Association (PA) has aroused huge concern and received massive support from around the country:
The Patients Association has been overwhelmed by the huge number of responses we've had to the heart-rending accounts of inadequate patient care that we've published today. We've been inundated by hundreds of emails and calls from patients across the country contacting us to offer their support and relate their own experiences of poor care. …  Newspapers, radio stations and television channels are telling us that they are being flooded with supportive comments from members of the public.
It is very clear, that whilst still representing a small proportion of the care being given by the NHS the numbers of people receiving substandard care are not small. … We feel the immense response we have had from the public is the best answer to continual rebuttals by NHS leaders and the Department of Health as they insist on ignoring the scale of the problem.
We do not wish to attack the nursing profession as a whole and we know the vast majority of nurses do an excellent job but this doesn't mean incidences of appalling treatment can be ignored or treated as one-offs. Those nurses lacking the caring attitude vital to their role should not be allowed to undermine the work of the rest. We are pleased to see nursing leaders acknowledge this today.
The PA press release accompanying publication of the report demonstrated the largely unacknowledged scale of the problem:
The Patients Association has campaigned for many years to improve the quality of care provided by the NHS and throughout that time our efforts have been fuelled by the accounts we receive from patients and their relatives through our HelpLine on a daily basis.  As a consistent pattern of shocking standards of care has emerged we have decided to publish a number of these accounts to highlight the unacceptable experiences facing patients up and down the country on a regular basis. The Patients Association calls on Government and the Care Quality Commission to conduct an urgent review of the standards of basic care being received by patients in hospital and demands stricter supervision and regulation of hospital care. …

Director of the Patients Association Katherine Murphy said:   "….Very often these [accounts concern] the most vulnerable elderly and terminally ill patients — it's a sad indictment of the care they receive.
"These accounts reveal patients being denied basic dignity in their care — often left in soiled bed clothes, being given inadequate food and drink, having repeated falls, suffering from late diagnosis, cancelled operations, bungled referrals and misplaced notes. There are also worrying instances of cruel and callous attitudes from staff towards vulnerable and sometimes terminally ill patients.   We hope this report is a wake up call for the Department of Health and the Care Quality Commission — we've made a number of recommendations to try and prevent these kinds of things happening to other patients.  We hope this report also encourages other people to get in touch with us and tell their stories — we plan to continue publishing accounts until we can be confident that every patient is secured dignity in their care. The people that have come forward for this report are incredibly brave and had one thing in common — they want it stopped."
Writing in the (London) Sunday Times on 30 August, Minette Marrin, whose column has often addressed the scandal of bad nursing, confirmed the evidence that the problem is not confined to a tiny minority of nurses and nursing assistants in a tiny minority of hospitals:
…there is no shortage of nightmare nurses. I know from many personal visits to hospitals over 20 years, and from many hundreds of heartbreaking readers' letters over 15 years, that NHS nursing horror stories are legion. Whenever I've written an article about them, I get in response a collection of anecdotes that would disgrace a Third World country. And, as the Patients Association report points out, most of these stories are about old people. It is so late in the day for the country to sit up and take notice. Why has everyone been so determinedly deaf to the obvious truth?…

Nurses' personal standards would have horrified Florence Nightingale. It struck me forcibly how slovenly many nurses were, with loose hair trailing and hanging over patients' wounds, with unkempt nails and hands all too rarely washed between patients. Many were just mean: they ignored and patronised the patients.

"They bring them to the operating table unwashed, leave them frightened and unfed, distressed by loud music, overflowing catheter bags and bed sores, by dirty sheets and filthy lavatories with blood in the sinks and excrement on the floor," I wrote. "These are horrors caused not by shortage of money, but by personal laziness, indifference, lack of self-discipline or of any discipline at all." And so on. There was total silence from the Royal College of Nursing and the General Nursing Council. Yet not only patients but also many nurses and doctors wrote to me in agreement, describing even worse things. So why didn't nurses and doctors protest?
Minette Marrin makes an important point here about the failure of hospital doctors to take effective action to stamp out disgracefully sub-standard nursing.  Part of the problem, perhaps indeed at the root of it, is that most doctors spend far too little time in hospital wards, talking to patients and nurses, just watching and listening.  Of course they are busy and often over-worked, but this is an absolutely essential part of the jobs for which consultants in particular are handsomely paid.  Some consultants and other doctors do it: why can't others?  Often the only time a patient sees the consultant supposedly responsible for his or her care is when the great man (or, occasionally, woman) does the 'hospital round', accompanied by a small flock of obsequious and anxious junior doctors, often spending no more than three or four bland minutes with each patient.  These royal visits may occur as rarely as once a week.  The nurses know when a visitation is due and clean up the patients, the beds and the wards in preparation for it.  It's often said that the Queen must assume that every building in the land smells of fresh paint.  Hospital consultants who never visit, unannounced, the wards where their patients lie in squalor no doubt believe similarly that all wards are clean and tidy, in the tender care of attentive and diligent nursing staff, at all times of the day and night. Even junior doctors and registrars commonly appear to be in a great hurry to get away from the wards lest they be waylaid by distressed and neglected patients:  they are often more frightened of the nurses than by the likely consequences of the neglect suffered by their patients.  Surprise snap visits by hospital managers, especially Chief Executives, also seem as rare as hens' teeth.  Do these great  personages have any idea of what's going on under their noses, or how the staff for whom they are responsible are failing to do their jobs to even minimally acceptable standards, with sickening consequences for the patients to whom they have an overriding duty of care? If so, why do they not do anything about it, individually and collectively?
As the Patients' Association says, remedial action is now long overdue.  "We hope this report is a wake up call for the Department of Health and the Care Quality Commission." When will the Department and the Commission stir themselves from their long slumber?
Brian