Those cartoons: support the Danes!
The Danes are without doubt the most likeable and civilised of all — or anyway of all continental — Europeans, and that remains the case notwithstanding a certain amount of right-wing drift (by no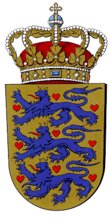 means unique to Denmark) in recent times. Now Denmark, our EU and NATO partner and war-time ally, among the bravest of victims of fascist occupation and repression during the war, is under menacing but wholly undeserved pressure in a raft of countries which have no legitimate grounds for their hostility. What should we be doing to help the Danes?
First, it's a sad fact that we need to re-state and emphasise our right to say and do things that may offend other groups and individuals, provided that we don't break the law in doing so — obviously there's no right to incite others to act violently or to break the law in their turn. We apparently need to reaffirm our right to comment on other people's religion (or our own, if any), including challenging its tenets and practices by argument, mockery, satire or lampoon, even if by doing so we give offence to its adherents. Believers, by the same token, have absolutely no right to be protected by law from being offended, any more than unbelievers or those holding controversial or orthodox political opinions have any such right. All this is well and pungently spelled out in a recent post on Owen's blog.
But having a right to do something is not to say that it's always sensible, sensitive or even safe to do it, whatever the circumstances. The Danish editor who published the cartoons of the Prophet and founder of Islam had every right to publish them, but it's still the case that it was an idiotic thing to do — although at the time neither he nor anyone else could have foreseen the outlandish consequences that were to follow. It's perhaps also worth remembering that the cartoons, only two of which are remotely controversial, in no way threatened any specific person or group: collectively they constituted a comment on how Islam is widely perceived in the west, including, but by no means confined to, the association in millions of people's minds between Islam and terrorism, an association which the most pious and peaceloving Muslim can hardly deny. Nor, apparently, is it the case that Islam has always prohibited pictorial representations of the Prophet: and even if it did, Muslims have no more right to impose their prohibition on non-Muslims than they (or orthodox Jews) have any right to prevent the rest of us from eating bacon. Still, at a time when relations between Islam and the west are so strained and controversial, constantly teetering on the brink of explosion, publication of cartoons that were bound to upset and offend Muslims was silly and gratuitous: it was never likely to achieve any positive result to outweigh the potentially negative consequences for inter-communal relations.
But the reaction of very large numbers of Muslims around the world has been out of all proportion to the offence given, and has unquestionably done far more harm to the standing of Muslims in the west than publication of the original cartoons could ever have done. The violence involved and the crude incitements to murder and terrorism are of course criminal acts unacceptable in any civilised society. The whipping up of hostility to the whole Danish people, the attacks on their embassies abroad, the organisation of boycotts of all Danish goods — these are also totally unacceptable, hypocritical, dishonourably motivated, and deserving of utter condemnation. The anti-Danish campaign is demonstrably the work of deliberate agents-provocateurs, among others: a BBC Radio 4 programme broadcast this afternoon (9 Feb 06) carried an interview with one of a group of imams who recently toured the middle east and who admitted in the BBC interview, in English, to having displayed to local middle-eastern Muslims as examples of "what we have to put up with in Denmark" a set of cartoons comprising not only the 12 cartoons published last September by the Danish newspaper Jyllands-Posten, but also some other cartoons depicting Mahommed, never published in Denmark or anywhere else, one showing the Prophet with the head of a pig, another being penetrated by an animal, and another with genitals exposed, and so forth. If this isn't deliberate provocation and incitement to religious hatred and violence, it's hard to know what is.
How should we respond in turn to these attacks on our rights and freedoms? — for that is what they are: a deliberate and largely successful attempt to foster enmity between Muslims, including Muslims living in western countries, and the predominantly non-Muslim west; and a blatant attempt to deter any public criticism or mockery of Islam by the all too credible threat of violence in retaliation, not only violence against the authors of criticism but against the whole of the society to which they belong. As Timothy Garton Ash says in an excellent commentary in today's Guardian, —
One way of looking at the self-restraint of the British media over the past week [in not following the example of other European newspapers in re-publishing the offending cartoons] is to say how responsible, pragmatic and sensitively multicultural they all were. Alternatively you might say they were scared of having their offices burned. Was it wisdom with a seasoning of fear, or rather fear packaged as wisdom? Throughout history, violence has often paid off, but the struggle of civilisation against barbarism is to ensure that it doesn't.
Garton Ash says he was not in favour of the re-publication of the cartoons by some European newspapers, but the point he himself makes about the attempt of the protesters to impose self-censorship on the western media by threatening them with violence if they dare to criticise Islam suggests that there must be a case for the re-publication of the cartoons outside Denmark as an act of solidarity and defiance.
But defiance by re-publication is clearly not enough. Conspicuous and continent-wide solidarity with Denmark against this wholly unwarranted attack ought to be the duty of all other European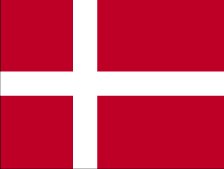 governments. Not only should we all be going out of our way to buy Danish goods — no pain involved in that: almost all are superb in their categories, and a pleasure to buy and consume — as recommended by Owen in his blog (with examples of recommended Danish products): the EU collectively and at the government level should plainly be acting jointly to express their and our strong objections to the actions being taken against Danish interests, e.g. by withdrawing all EU ambassadors from Damascus. As Garton Ash rightly says,
I have also been saddened, though hardly surprised, by the weakness of the EU's reaction to the criminal attack on the Danish embassy in Syria, which seems to have been permitted, if not actively encouraged, by the Syrian regime. We should have said: when you burn the Danish flag you burn our flag. Why weren't all EU ambassadors instantly withdrawn from Damascus in protest?
EU governments should also, surely, be making it clear to middle eastern and any other governments which threaten or impose economic sanctions against Denmark that we regard such action against an EU country as action against the whole of the EU, and that the EU won't hesitate to impose counter-sanctions against any government that behaves in this indefensible manner. Peter Mandelson, let's set that ball rolling!
Update, 9 Feb 06: There's an excellent piece about all this on Peter Harvey's blog, including some pertinent and often amusing illustrations: vaut la visite, as the man said.
Brian