Why Charles Taylor shouldn't be on trial
Last week I was about to post a piece here expressing concern about the breach of faith involved in the arrest in Nigeria of Charles Taylor, the former President of Liberia, to be tried for war crimes. Before I had time to write anything, Professor Tom Lodge of the University of Limerick thoughtfully wrote it for me, in a letter in The Guardian published on 6 April 2006:
Am I alone in feeling a little uneasy about Charles Taylor's arrest and indictment for war crimes (Report, April 4)?
To be sure, there can be few people to have ever been tried for more serious offences. But that is not the point. Taylor abdicated office in return for promises that he would be allowed a protected exile. If he had not been given this, he would quite likely still be in power. Allowing him immunity seemed a pragmatic solution. Against its own inclinations the Nigerian government has now been persuaded to withdraw its protection.
If there were no more tyrants this might be viewed as desirable – perhaps cruel dictators do not deserve to be treated with good faith. But harsh rulers remain in authority in Africa and elsewhere, and it is less likely now that they will believe any guarantees that might be offered in future to induce them to give up power.
Tom Lodge
Professor of Peace and Conflict Studies, University of Limerick
So the answer to Professor Lodge's opening question is: No, you are not alone in feeling uneasy about the way this has been done. Breaking promises, even if they have been made to war criminals, is almost always counter-productive; it destroys the credibility and perceived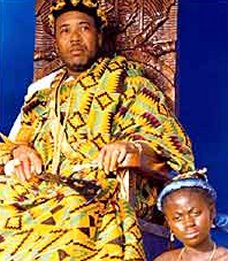 trustworthiness of those who made the original promise, and thus the ability of future such promises to achieve the desired result. Anyway, it's dishonest. The Nigerian President Obasanjo was absolutely right to be deeply reluctant to allow Taylor to be arrested in and removed from Nigeria; it's just a pity that overwhelming international pressure virtually forced him to allow it to happen. Other comparable criminals such as Mengistu and Idi Amin, and lesser reprobates such as Ian Smith, Ojukwu and South Africa's apartheid leaders, have been allowed to live out their lives either in exile or even in their own countries; Charles Taylor, wicked though he is, should have been allowed to do the same. That was the basis on which he left office; the bargain should have been respected. And let's face it: the right solution to the problem of what to do about Saddam Hussein was to send him, too, into exile in whichever country would have him. Ditto Milosevic. Does anyone really feel completely happy with these international show trials whose outcomes are universally known in advance and which inescapably smell of victors' justice?
Brian