New Year Diary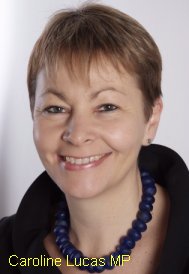 At the end of 2010 the admirable Caroline Lucas, Green Party leader and sole Green MP, had a letter in the Guardian lambasting Labour for inconsistency:  the former Labour government had introduced university tuition fees but now Ed Miliband was opposing them; Labour had introduced semi-privatisation of parts of the National Health service but now Labour in opposition was denouncing the Tory-led government's plans for handing the whole thing over to private providers; and so forth.  "Across the board, Labour simply cannot oppose coalition plans without laying themselves open to the charge of hypocrisy."  Much as I admire Ms Lucas, I thought this was a deeply unhelpful line of attack: there should be rejoicing over a sinner that repenteth, not accusations that the former sinner is a hypocrite for renouncing her former sins.  On New Year's Day the Guardian published my first (but I hope not my last) letter of 2011, an only slightly truncated version of the text I had submitted:
Like many other Labour supporters I'm a devoted admirer of Caroline Lucas, but her letter (Dilemma at the heart of Labour's opposition, letters, December 31) does nothing to help Labour to use its time in opposition to shed the incubus of New Labour's past aberrations, in order to re-emerge as a party committed once again to civil rights, fairness and equality, and the rule of law — including funding higher education out of progressive taxation.  Ed Miliband showed in his first speech as leader a reassuring awareness of the need for a fresh start, if Labour is again to become an electable party of the liberal centre left.  If Ms Lucas insists on undermining his efforts, as her letter seems designed to do, the only remaining left-liberal alternative to the coalition will be a minority one-person Green Government led by and solely comprising Caroline Lucas, admittedly an attractive proposition but one which even she will hardly regard as viable.  It's in the Greens' as well as in Labour's and the country's interests to help Labour to disengage from the negative elements in New Labour's record and start again with a clean sheet based on Labour's core values, not to screw down the Blairite shackles even more tightly. Happy new year, Caroline!
*   *   *   *   *
In a recent post on my own blog I criticised our prime minister and a tabloid for using as a stick with which to beat the Human Rights Act (HRA) a case in which the immigration authorities' inability to deport an Iraqi Kurd, years after he had failed to stop after running over and killing a little girl, had actually resulted from a failure of the UK prosecuting authorities and the police to charge him with an appropriately serious offence, and not from any restrictions imposed by the HRA.  The same post has been republished on the admirable website Labour List.  In both forums it has prompted a number of exceptionally interesting comments, some of them passionate, some almost incoherent, some based on legal expertise and factual knowledge.  Yet the whole tone of the comments on the one blog has been, as usual, completely different from that of the comments on the other.  I wonder why this should be — and also why a post on this particular (mainly rather technical) issue should arouse such vehement reactions?  Whatever the explanation, it seems to me a good example of the immense virtue of the interactivity of blogs:  only on the Web can those who object to an article, or passionately support it, give vent to their arguments and emotions — provided that the blog-master is reasonably tolerant about what she allows to be said on her website and what she's driven to delete.  (I use "she" and "her" as convenient and non-sexist shorthand for "he or she" and "his or her", in accordance with the best recent practice.)
*   *   *   *   *
A titanic struggle has been going on over the future of control orders — those euphemisms for preventive detention under virtual house arrest for people who have never been charged with, still less convicted of, any offence, and so are entitled to the presumption of innocence, all on the mere suspicion by the security agencies of some connection with terrorism.  The LibDems, to their great credit, have always opposed these wretched totalitarian measures and Nick Clegg has reportedly threatened to make it a deal-breaker for continued participation in the coalition government if control orders aren't scrapped.  The respected organisation Liberty has campaigned vigorously for abolition, strongly supported apparently by the Justice Secretary, Kenneth Clarke, and the Attorney-General, Dominic Grieve, both Tories.  The political commentators have been reporting that a decision to abandon control orders was imminent, the price of keeping the LibDems on board. But now the Home Secretary, Theresa May, who has been heavily leaned on by the intelligence and security agencies and the police, has weighed in for their retention, supported by Lord Carlile, the former government reviewer of terrorism laws (who has always tended to support the status quo after having had access to all the files on the suspects), Sir Malcolm ("at this moment in time") Rifkind, and the rest of the usual gang who like to terrorise us with threats of bombs going off all over the country if New Labour's vast array of illiberal security measures is reduced by the smallest enlightened reform.  Lord Carlile gave the game away by reminding his fellow LibDems that they would be blamed if control orders were abolished and a terrorist outrage occurred soon afterwards (never mind the claims of liberal principle, protect yourself against any accusation of being soft on terrorism just in case something bad happens and you get the blame).  Now the Guardian reports that control orders will probably stay, with some softening of their sharp edges as a leaky life raft for Nick Clegg.  One despairs.
*   *   *   *   *
Vote 'No' in the referendum on AV!  One of several reasons for opposing AV is elegantly explained in a letter in the London Review of Books of 2 December 2010 from one Bill Myers of Leicester, to whom I would gladly send a bottle of cheap Cava if I knew which Bill Myers he was:
Whatever Ross McKibbin may say, opponents of AV are not 'cave dwellers' (LRB, 18 November). AV maximises the votes of extremist candidates, since anyone voting for them knows their second preference votes will still count, while the second preference votes of the last candidate to be eliminated have no impact on the result, though as many as 40 per cent of the votes may be affected. In constituencies where the Labour and Lib Dem candidates are the leading contenders, for example, only the second preferences of Conservative, UKIP and BNP supporters will matter. It is possible, however, that if their own candidate is defeated, Labour voters would prefer to be represented by an 'honest-to-God' Tory than a 'pragmatic' Lib Dem. The second preference votes of the last candidate to be eliminated should take precedence over those of the least successful candidates. Under the standard counting procedure, AV is demonstrably less democratic than first past the post.
Right on, Bill.
*   *   *   *   *
We're reeling from a disaster-ridden evening in which J cooked our first ever goose, for a festive supper with her sister and her partner.  A tub of hot goose fat got accidentally spilled on the tiled floor of the kitchen, which still, after being swabbed repeatedly with assorted chemical cleaners, closely resembles an ice rink. J thinks that some of the clothes she was wearing may eventually become wearable again after repeated buffeting in the washing machine; the rest she has thrown away.  My efforts at 'carving' this huge creature had me trying to tear its limbs off with my bare but goose-fat-covered hands, straight out of a feeble and unfunny sitcom.  The derisory quantity of dark brown meat that I eventually managed to hack off it were indistinguishable from over-done lamb, reminiscent of some third-rate Greek restaurant.  Luckily J had done all the usual trimmings, which were fine, and plenty of red and white liquid went gratefully down four hatches.  All pure Feydeau.  Could anyone find a use for a tub of goose fat, by any chance?  Not the one that went to lubricate the kitchen floor, of course.  Uh-oh:  J warns me that there's only one tub left and that it's reserved for me to fry my eggs and bacon in.  Offer regretfully withdrawn.
Brian