US elections: second presidential debate
Two things in particular struck me as I watched all 90-odd minutes of the second US presidential debate between Senators McCain and Obama, held last night in Tennessee and available now on the Web (e.g.) here: first, the ever-widening gulf between political perceptions in (most of) the US and in (most of) Europe; and, secondly, the contrast in attitudes between the two candidates on the question of relations between America and the outside world.
(1) If the two Senators were competing for European votes, it's a million to one that Barack Obama would be 20 to 30 percentage votes ahead of John McCain in the opinion polls, and heading for a landslide victory. The American electorate had the two candidates neck-and-neck, with McCain slightly ahead in some polls, until the global financial system imploded, and enough Americans blamed the Republican administration for the failure to give Obama a narrow lead. In some states and some polls Obama's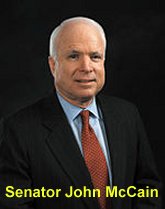 lead is still so slim as to be statistically within the margin of error. Is this really just a question of style, with McCain's folksy populist boastful chauvinism going down well with millions of Americans when most Europeans find it merely embarrassing? Is it only style that makes so many Americans hostile to Obama because his sophisticated, nuanced, sometimes hesitant manner strikes them as élitist, remote, professorial, detached, while to most Europeans it suggests someone whose intellect makes him on the face of it well qualified for high political office? Can it seriously be the case that millions of Americans vote for the candidate with whom they would most like to go out for a beer, and not the one who seems best equipped by character, intellect, judgement and declared policies to lead the most powerful nation on earth? How has it come about that 'liberal' is a dirty word across great swaths of the United States?
Of course public opinion and assumptions in some parts of the US, mainly in the big cities on the east and west coasts, closely resemble those in Europe; there's a gulf within America too. But neither George W Bush nor Senator John McCain would ever, surely, have come within a mile of winning an election for President of the United States of Europe, let alone winning two elections in a row.
(2) How America sees itself in relation to the rest of the world emerged in the debate as a sharp point of difference between the two candidates. McCain spoke of the US as a huge force for peace in the world, as a peace-keeper and peace-maker that should be ready to use its military might to resolve problems wherever they arise in the world:
…the fact is, America is the greatest force for good in the history of the world. My friends, we have gone to all four corners of the Earth and shed American blood in defense, usually, of somebody else's freedom and our own. So we are peacemakers and we're peacekeepers. But the challenge is to know when the United States of American can beneficially affect the outcome of a crisis, when to go in and when not, when American military power is worth the expenditure of our most precious treasure, American blood. And that question can only be answered by someone with the knowledge and experience and the judgment, the judgment to know when our national security is not only at risk, but where the United States of America can make a difference in preventing genocide, in preventing the spread of terrorism, in doing the things that the United States has done, not always well, but we've done because we're a nation of good.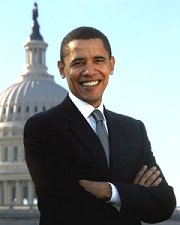 Obama, in contrast, stressed the need to restore America's damaged standing in the world and to repair its international alliances without which the US would be impotent to address global challenges:
Senator McCain and I do agree, this is the greatest nation on earth. We are a force of good in the world. But there has never been a nation in the history of the world that saw its economy decline and maintained its military superiority. And the strains that have been placed on our alliances around the world and the respect that's been diminished over the last eight years has constrained us being able to act on something like the genocide in Darfur, because we don't have the resources or the allies to do everything that we should be doing. That's going to change when I'm president, but we can't change it unless we fundamentally change Senator McCain's and George Bush's foreign policy. It has not worked for America.
No prizes for guessing which of the two approaches comes closer to understanding and acknowledging the way the US has come to be seen in much of the outside world in the past eight years of the Bush administration. Statesmen as well as diplomats need to learn to understand how their governments and countries appear to others, both friends and especially adversaries, however unflattering the image.
Half of all American voters, according to one leading poll, are aware of international hostility to the Bush administration and its record, although the toddlers' nursery language of American pollsters' political discourse makes it impossible to make the vital distinction between hostility to the government and hostility to the country:
just 28% [of American voters] think other nations like America, according to a new Rasmussen Reports national telephone survey taken Sunday night. Half of voters (50%) say other nations dislike the United States.
One of the McCain team might usefully encourage the GOP candidate to read and heed the Scottish poet's To a Louse, which famously finishes:
O wad some Pow'r the giftie gie us
To see oursels as others see us
It wad frae monie a blunder free us
An' foolish notion…
Well, I suppose it could have been worse. It could have been Sarah Palin. If she's going to be a heart-beat away from the presidency, let's hope that John McCain's heart will go on beating strongly for at least four years — or eight, if the worst comes to the worst a second time.
PS Andrew Sullivan's running commentary on the debate (comments rather confusingly in reverse chronological order) is well worth reading, including his final classic conclusion:
This was, I think, a mauling: a devastating and possibly electorally fatal debate for McCain. Even on Russia, he sounded a little out of it. I've watched a lot of debates and participated in many. I love debate and was trained as a boy in the British system to be a debater. I debated dozens of times at Oxford. All I can say is that, simply on terms of substance, clarity, empathy, style and authority, this has not just been an Obama victory. It has been a wipe-out. It has been about as big a wipe-out as I can remember in a presidential debate. It reminds me of the 1992 Clinton-Perot-Bush debate. I don't really see how the McCain campaign survives this.
Brian